THET is pleased to announce 12 junior faculty from MUHAS, CUHAS, and KCMUCo who have
been selected into the second cohort of Young Research Peers. The selected applicants are – Download list here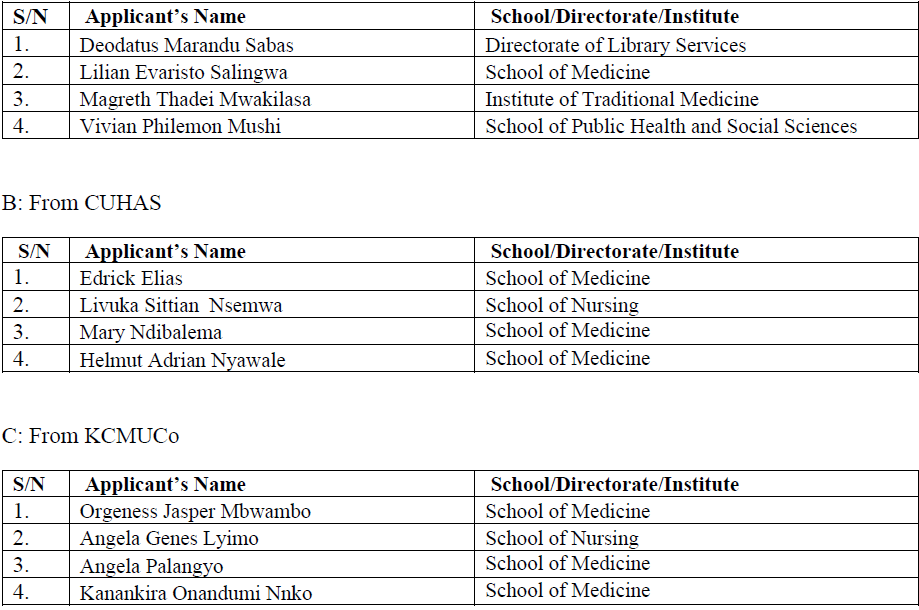 We received many applications but could only select 12 into the second cohort.
We congratulate the selected faculty and wish them all the best during their tenure in the Community
of Young Research Peers.