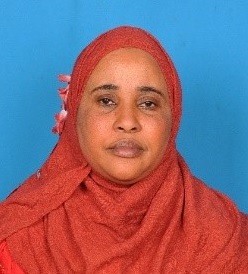 Hadija Hamisi Semvua, BPHARM/MPH/PhD
Principal Pharmacist and Senior Lecturer
Dr. Hadija Hamisi Semvua (Ph.D.) is a senior lecturer and principal pharmacist at Kilimanjaro Christian Medical University College (KCMUCo). She is also a member of the pharmacology department and works both in teaching and research activities. Dr. Hadija is a current head of a clinical trial unit at the Research Institute - Kilimanjaro Clinical Research Institute (KCRI). She has worked extensively in many clinical trials as a coordinator and pharmacist of records. She has gained enough knowledge of therapeutics and drug management in many workshops and training attended. She has done different courses on antimicrobial resistance, pharmacokinetics, and pharmacovigilance.
On research experience, she is currently a Co-PI in Simplici TB study (to shorten TB drugs treatment), in PAVIA project (pharmacovigilance assessment in Africa), EXIT-TB project (implementation study aiming to eradicate TB). She is the coordinator for community engagement activities sponsored by PanACEA and TB Alliance. She is also supervising Masters and Ph.D. students at KCMUCo. She is the principal investigator for the two studies, one looking at the effect of diabetic Mellitus on the first-line TB drugs and the other is looking at the evaluation of high-dose rifampicin in children in the Kilimanjaro Region.
The research exposure, teamwork, and managerial responsibilities have made her gain enough experience in her daily work.  Dr. Hadija has authored and co-authored a number of peer-reviewed articles.
HADIJA HAMISI SEMVUA, BPHARM/MPH/PhD
Principal Pharmacist and Senior Lecturer
Kilimanjaro Christian Medical Centre (KCMC)/ Kilimanjaro Christian Medical University College
Moshi, Tanzania.
Email: h.semvua@kcri.ac.tz
Phone: +255754 377 777                                                             Research Profile