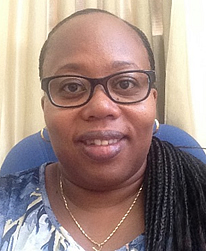 Mary Mosha (P.h.D Candidate)
Lecture Community Health
Is a Lecturer in Community Health Department at Kilimanjaro Christian Medical University College (KCMUCo)? She coordinates medical students' community health programs at the Institute of Public Health. Before joining KCMUCo, she coordinated the Childhood Cataract Project at Kilimanjaro Centre for Community Ophthalmology. She holds a Masters is in Nutrition for Global Health from the London School of Hygiene and Tropical Medicine and Masters of Public Health from Kilimanjaro Christian Medical University College. She pursued her Bachelor of Science degree from the Sokoine University of Agriculture.
Her previous research focused primarily on school policies on nutrition and physical activity towards the prevention of childhood overweight and obesity in school-age children. She has conducted several communities and hospital-based research on malaria prevention, childhood cataract, mental health and nutrition and she has several publications on these areas.
She is a Principal Investigator in the Gates-funded project "Building Stronger Nutrition Systems" and this is s collaborative project between Cornell University, Ithaca NY and Kilimanjaro Christian Medical University College. She has received several awards including the Medical Education Initiative Partnership – National Institutes of Health grant at KCMUCo, Bill and Melinda Gates Foundation, Belgium Technical Cooperation (BTC) and HIV/AIDS Malignancies Training Program (HAMTRP). Her Ph.D. will focus on understanding modifiable factors associated with childhood overweight and obesity in Tanzanian primary schools: Establishing a foundation for evidence-based obesity prevention intervention.