The Good Samaritan Foundation constructed new students' hostels with the capacity of accommodating 503 students at once. The main objective of this project was to provide a conducive living environment for our students to facilitate a smooth academic journey that will enable them to realize their dreams.
Our rates are assorted depending on the number of residents per room (see the table below)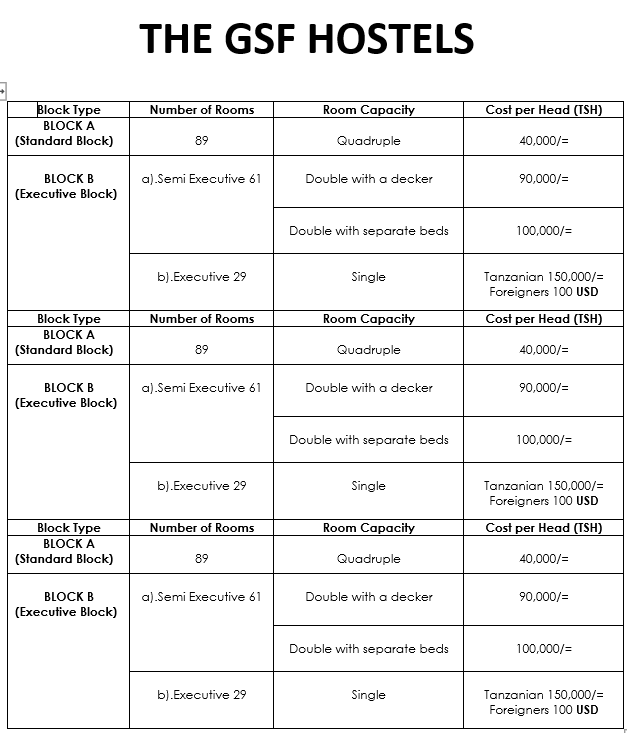 Facilities
There is recreation centre within hostel compound with a restaurant, gym, mini-supermarket, saloon, barbershop and ATM machine.

There is specific kitchen and dining room for foreigners and those who are willing to pay 100USD per month in executive rooms.

Through Hootsuit platform, we have established strong relationship with students' parents/guardians. Through this platform we can easily share some news, updates, and students' progress directly with their parents/ guardians.
Free Services Offered in New Hostels
Electricity

Water

Cleanness

Security-CCTV cameras in corridors and within the hostel compound
In Room Free Facilities