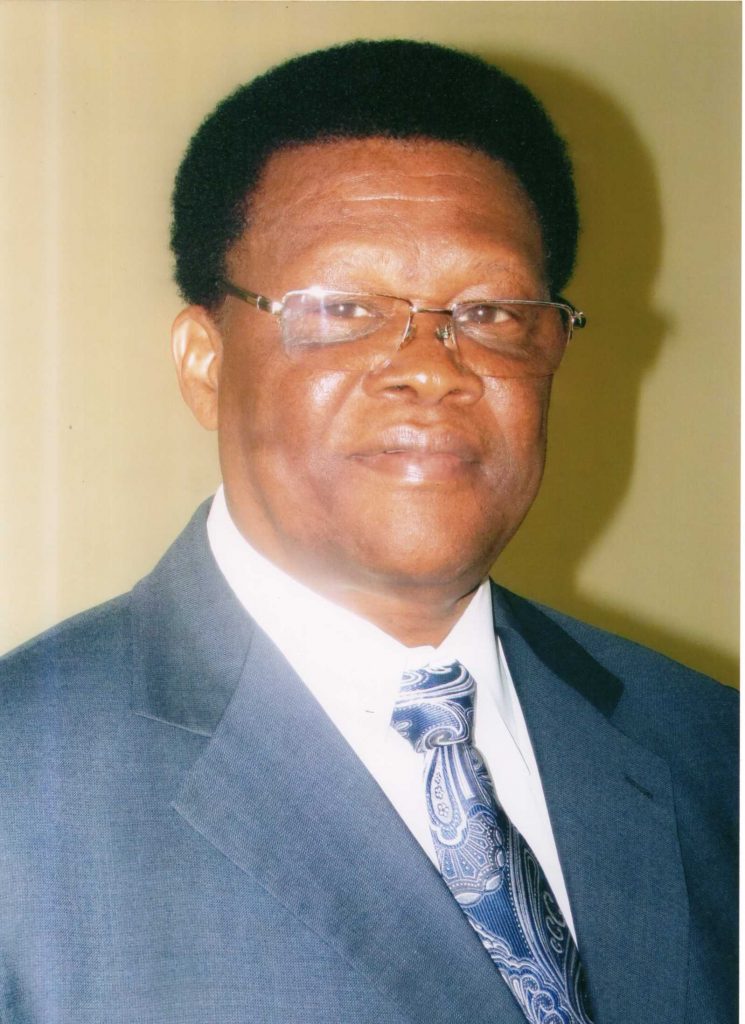 Provost KCMUCo
To all Alumni, friends, collaborators, Partners, Researchers, Academicians, Students, and well-wishers – THE CATALYSTS of Kilimanjaro Christian Medical University College [KCMUCo]
Greetings to all,
Kilimanjaro Christian Medical University College became operational on October 1st, 1997 as a Christ-Centered Institution, starting with the Faculty of Medicine and later expanding to incorporate more faculties, institutes, and directorates.
Since its inception, we have come a long way in terms of resources mobilization, teaching, and teaching facilities, and were able to overcome some major challenges that existed when the college was very young. Despite these challenges, our efforts paved way for tangible growth and development within the vision and mission of the college.
Students have been allowed to learn interactively without discrimination and enabled to create an environment conducive for successful completion of the awards registered for in various programs.
We have recently celebrated 20 years of our esteemed institution since its inception. We acknowledge and recognize the contribution of alumni, friends, guests, academicians, researchers, students, and all well-wishers who have in one way or the other been involved in nurturing this young institution. I express gratitude to you all.
As we move from 'teenage' and towards the institution becoming an independent full-fledged University, we would like to make a permanent legacy to those who support the development of the College in one way or another.
As Alumni, we consider you as 'The Catalysts'
In this regard, I invite all Alumni, collaborators, partners, academicians, researchers, students, friends, and well-wishers of KCMUCo to contribute in cash and/or kind to further the development of this institution.
As we continue to plant the seeds that will shape the future of health professionals in Tanzania, we recognize your continued support both in talent and time and through the generosity of your resources. We shall be grateful to those who have given and will continue to give which will enable the future of the institution to grow into a center of excellence providing the best health professionals who will not only serve in Tanzania but globally.
The alumni office is here to serve you and to encourage your assistance as we strive to uphold the legacy of our esteemed institution
Together We Build
Alumni Association Taskforce
Tito Chaula –Chair
Sabina Mtweve
Carl Mhina
Calvin Mwasha
Elichia Shayo
Jacqueline Suba
Rose Mwangi – Alumni and Career Counseling Officer KCMUCo
KCMUCo Alumni Association – under construction
Membership
Membership benefits
Registration – Alumni registration form
Phone: +2554 784316757
Email: titotanzania@yahoo.com
Alumni and Career Counseling Officer:
Phone: +255 784 828549
Email: mwangirose2000@yahoo.co.uk
The Global Alumni
All international guests, collaborators, researchers, international students, and wellwishers are welcome to join the Global alumni (Please find the Global Alumni registration form here)….
The Global Global Alumni network is encouraged to:
Support the recruitment, retention, development and graduation of international students
Foster an environment for academic success for international students, visiting faculty and international staff
Provide an alumni network for international students, guests, friends and wishers of KCMUCo to stay in touch with the College and other alumni within Tanzania
Increase participation of Global alumni in the KCMUCo international networks and the KCMUCo Alumni Association
Career Counseling
As part of career counseling at KCMUCo, we recognize that the current students are future alumni. We energize and motivate students to perform at their best and to go out to offer the best possible in respective communities and to keep connected with the mother institution as alumni
Alumni career connection
Career counseling resources – The job board
Upcoming events
Alumni Development Fund
We want to create a tradition of looking towards the future, we want you, and your class to create a permanent legacy. Today, we ask you to consider making a gift toward the Alumni Development Fund, which will provide scholarships for deserving KCMUCo undergraduates among others things.
Stay informed
Get the inside track on what's happening on the Campus and what alumni across the country are up to with our exclusive members-only communications.
The KCMC Alumni Newsletter: The Catalyst Monthly e-newsletter with the latest campus, alumni, and student news
Keep alumni, well-wishers, and friends up-to-date on the latest University news:
Various upcoming events
Special appearances from University representatives,  distinguished faculty, and notable alumni
KCMUCo Networks
And More!
Unite with fellow alumni
Upcoming networking opportunities and social events
The Kili Marathon
Night of Inspiration
Reunion by Class
Alumni Forum.